Marketing and Sales Workshop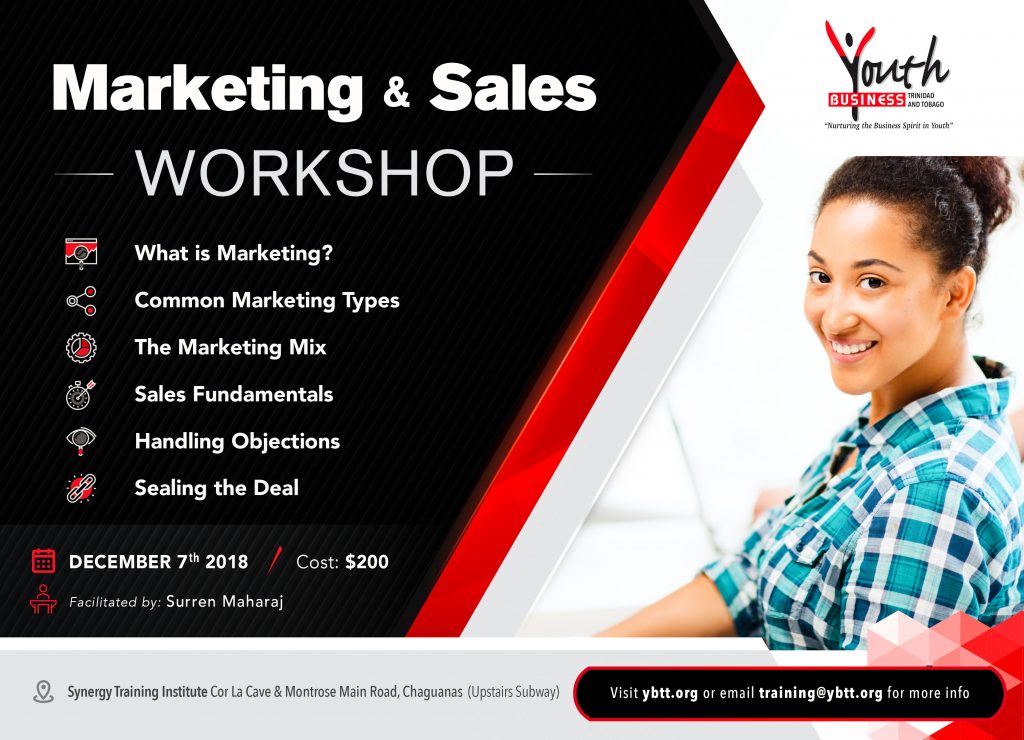 Are you a business owner and have questions?
Unsure on how to market your product/service?
Looking to make the most of the upcoming Christmas season?
Come to our Marketing & Sales workshop to help you in achieving this!

Programme details below:

When:
Friday, December 7, 2018

TIME:
9:30am – 3:30pm

Topics include:
1. Getting Started
2. What is marketing?
3. Common Marketing Types
4. The Marketing Mix
5. Communicating the Right Way
6. Customer Communications
7. Marketing Goals
8. Sales Fundamentals
9. Getting Prepared to Make the Call
10. Creative Openings
11. Making Your Pitch
12. Handling Objections
13. Sealing the Deal
14. Following Up
15. Setting Goals
16. Managing Your Data

Facilitator:
Mr. Surren Maharaj
Management professional with over twenty (20)years of solid background in Relationship Building, Training, Marketing & Sales and Operational Management.