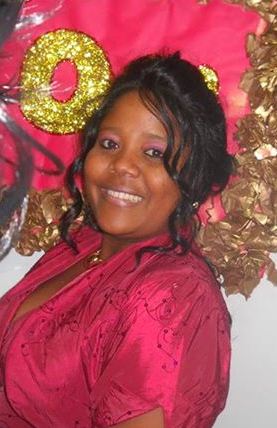 It has been proven over time, that entrepreneurship can sometimes permeate positively throughout the rungs of families. Testifying to this is Francisca Brown-Mata, another of YBTT's success stories. "I grew up watching my Mom preparing meals for the neighbours, who would in turn display smiling faces as a result of the enjoyment they received from the delicious meals, and that brought a joy to her heart." This was the beginning of Brown-Mata's entrepreneurial dream! It is also a known fact that domestic circumstances produce some of our best entrepreneurs. As Brown-Mata puts it "I sold delicacies as a child in order to generate additional income to attend school, as I faced challenges whilst growing up."
Today, Brown-Mata stands proudly as an established caterer! Trading as "Francisca's Delights", Brown-Mata's motto "a tasty delight in every bite" transcends into every aspect of her business, as she believes that "there must always be a correlation between the look and taste of food." In addition to acquiring cooking skills from her mother, Brown-Mata pursued courses at Cruise Inn and the Ministry of Community Development, which have both contributed to her proficiency in the preparation of Indian, Creole, Chinese and Italian dishes. Determined to do the best in her field, she also pursued a course in "Cake Decorating' specializing in flowers.
Brown-Mata described her YBTT experience as extremely helpful! "YBTT has contributed towards my success – they provided me with training, funding and mentorship; the organization also gave me the drive and motivation needed for my continued success, and for all of this I am eternally grateful." There is a common thread in the service provided to her clients which is a combination of a unique experience of taste, quality and quantity which they look forward to on every occasion! Brown- Mata's most common mode of operation is through orders for cakes, sweetbread and pastries. She also credits much of her success to her husband who she describes as her tower of strength and inspiration!
Brown-Mata's advice to young persons seeking to achieve "life may be a struggle, but at the end of the day, always try to turn the negatives into positives, and you would be on the road to success; in terms of the obstacles, either go around them or push them aside."
By: Sandrine Rattan
Project Co-ordinator – Stakeholder & Media Relations (YBTT)
Published in the Trinidad and Tobago Newsday on Thursday, July 16th, 2015